8.5 mil Instant Dry Glossy
This is our premium quality fine art gloss microporous media with a special back coat to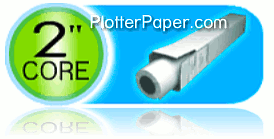 assure a flat sheet during printing, finishing and mounting. 8.5 mil is designed to provide outstanding image sharpness, and a wide color gamut. This truly superior instant dry coating is optimized for thermal and piezo water-based Canon, HP, Epson and similar printers.
8.5 mil Microporous Gloss Photographic paper
Instant dry high quality coating for dye and pigment ink. The special front and back coating allows for heavy ink loads without cockling or printhead crashes.
Physical Properties

Caliper 8.5 mil

Opacity 96%

Weight 200 g/m²

Brighteness 98

Gloss (60º) 80%

Features

Instant dry time
• Heavy weight 200 g/m²
• Immediate lamination
• Compatible with dye and pigment inks
• Outstanding stiffness
• Outstanding quality images



Applications

• Photography
• Fine art reproduction
• Posters
• Check and test plots
• POP displays
• Trade show displays
• Presentations